The importance of residential plumbing services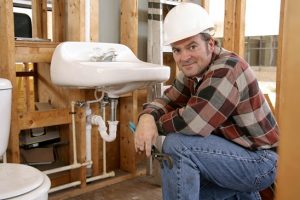 Gizmo Experts Plumbing Services is the best plumbing service that you can reach out to in concern of your home concerns. They happen to be the best plumbing services around you and provide friendly, courteous, effective, efficient, and affordable plumbing services. It is their mission to help customers enjoy their habitat without any serious plumbing related emergency. You will be able to enjoy peace of mind when it is Gizmo Experts Plumbing Services working for you. Make sure to give them a call today at (424)342-7018
Why are residential plumbing services so important?
There are several benefits involved with proper plumbing services in your home. Some of them are as follows.
Proper plumbing system can help to save a lot of water. Leaking pipes, toilets, and faucets can waste a lot of water.
When the plumbing system is functioning efficiently the amount of water used in showers, toilets, and faucets is much less.
Saves a lot of money. When the plumbing system is faulty there will be a rise in the water bill.
Clogged drains and pipes can be a form of health hazard.
Prevents the growth of mold and stops the damage to property.
What are the different kinds of residential plumbing services?
Prevent emergency plumbing problems to rise and cause havoc. Book the services provided by professionals and trained plumbers. They can conduct thorough investigation of the plumbing system once every few months to make sure everything is working properly.
Here is a list of plumbing services that is offered by Gizmo Experts Plumbing Services.
Cleaning drains.
Sewer system backups.
Repair and replacement of sewer lines.
Repair of trench less sewer lines.
Inspection and diagnosis of the plumbing
Repair of plumbing.
Replacement and installation of plumbing system.
Repair of water lines.
Replacement and installation of water lines.
Frozen pipes.
Leaking toilets, pipes, and bathtubs.
Clogged sinks, pipes, drains, and toilet.
Frozen pipes.
Repair and Replacement of water heaters.
Every plumbing service will not provide the specialized services that Gizmo Experts Plumbing Services does.Affordable pricing, certified plumbers, superior quality use of tools and parts. No matter which residential plumbing service you are in need of call the best.
Reasons behind calling Gizmo Experts Plumbing Services.
The plumbers working for Gizmo Experts Plumbing Services are highly trained experts who can remodel, restore, and renovate your house based on the different plumbing needs.
They offer 24/7 affordable and plumbing services to those who are in need of it. Call today at (424)342-7018.